Rank: Alpha
Group: Hounds of Shaded Paths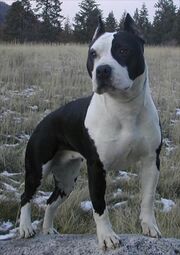 Breed: American Pit Bull
Gender: Female
Personality: Sweet and Caring. She can get mad but it is very rare.
Favorite Food: Deer
Life Story: The Story of Luna
Greatest Memory: Escaping the Dog Fights
Biggest Fear:Humans (Not all humans just the mean ones)
Quote: No matter what they say about me, no matter how they think of my breed. They could not be more wrong.
Theme Song: Centuries by Fallout Boy